Welcome to Day 1 of Ascender! Community Recap [August 22, 2022]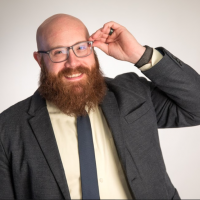 Joe Huber
Member [Pro], Administrator
Posts: 163
Welcome to a new week, Ascenders! Today is Day 1 of Ascender!
We're so thrilled you're here at the literal start! Since there's not much to "catch up on" at the launch, we wanted to share some things that we think you'll be able to get value out of on Day 1.
Ascender Book Club Group
The Ascender Book Club will host a monthly event both in the community and live on a virtual call to help one another break down some of the best books out there. What the reading means to you and how you're layering it into your daily process will be topics that you're wanting to learn more about. Join us for the first ever book club in September of 2022!
Roleplay Center Group
If you're looking to practice your sales skills with others that will be able to deliver honest feedback, this is the place for you. Join the group and link up to develop and grow together.
Introduce yourself in the Introduction Megathread
There are so many great people that will be joining Ascender, so kick things off by letting others know you're here and what you're all about!
Peer Assist Forum
You're here because you're elite and know that iron sharpens iron. The Peer Assist forum is a great place to workshop ideas and search for solutions. Share your wins, detail how you're using new techniques, and help one another reach new heights!
Networking and Connection Forum
When you're looking to meet others, the Networking & Connection forum is ready for you to build, expand, and strengthen your network. Find other salespeople that speak the same language and know the industries that you're a part of or ready to explore.
Navigating Ascender Discussion & Ascender Support Forum
As you get started, you might be looking for help. You can get started with the Navigating Ascender discussion that will be a great guide and starting point.
If you're still having troubles, please don't hestitate to let us know in the Ascender Support Forum.
Tagged: