Introduce Yourself Here!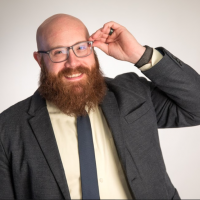 Joe Huber
Member [Pro], Administrator
Posts: 162
Hello and welcome to Ascender! You've taken a big step forward and I'm so happy that you're here!
One of the things you can do to start connecting with others is to comment below with your intro post so others will be able to see what you're about! I recommend that you copy and paste the template below (Pro-tip: Copy before clicking the link above). Say hey in the comments and start posting, next!
Name: Joe Huber
Title: Head of Community
Industry: B2C Community
Goals I want to achieve: Deliver the world's best community for Salespeople.
Hobbies: Spending time with my wife & daughter, camping, fishing, kayaking, golf, and voiceover work!
One thing you want to get out of being an Ascender: I want to see the people in this community be happier about their career trajectory.
Copy and paste to use this template
Name:
Title:
Industry:
Goals I want to achieve:
Hobbies:
One thing you want to get out of being an Ascender:
Tagged:
Comments