Community Recap [August 31, 2022]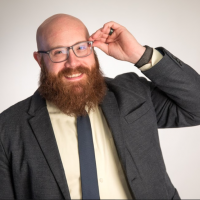 Joe Huber
Member [Pro], Administrator
Posts: 163
Welcome to a new week, Ascenders!
Here are some things you might have missed last week in the community!
Patrick McLoughlin joins us for an Ask Me Anything (AMA).
Tomorrow is the last day to catch the AMA featuring Patrick McLoughlin!
@Patrick McLoughlin has 25+ years of sales experience and is an expert on all things MEDDICC. Any insight you're seeking can be found at this fountain of knowledge!
RSVP to the September Book Club.
Join us on Wednesday, September 21, at 12 pm Eastern time for a live discussion around our book of the month! The September book of the month and our guest of honor will be announced tomorrow, September 1, in the group itself. We hope you can join us!
Join the Founding Ascenders group.
For anyone that joins us in 2022, we'll be hosting special events and more in the Founding Ascenders group. You can request to join, but you will also receive an invitation, shortly.
August 2022's Curriculum of the Month.
Head of Learning, @Brady Locher, shared August's curriculum of the month. Let us know if you take the course and what you're learning along the way!
How to have the best conversations.
We have a great new article posted in the Explore tab, and @Rachel Clapp Miller has a great post about her favorite parts. Add your comments about how you craft better conversations with your prospects.
Schedule time for a one on one with me.
I love meeting the community and I love doing that in one on one coffee chats. These are more relaxed and all tailored to your experience. Schedule time with me to let us know how things are going and how we can improve this experience. We're still very early into Ascender, so your feedback will go a long way!
Tagged: