Ask Me Anything (AMA) featuring Patrick McLoughlin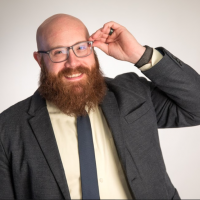 Joe Huber
Member [Pro], Administrator
Posts: 163
Patrick McLoughlin is a Senior Director of Consulting & Facilitation at Force Management and he's here to answer all your questions! Want to learn how he would approach something you're looking into? Want to find out what he thinks about a specific part of MEDDICC? Want to know what his golf handicap is? This is the place to ask!
Patrick will be answering questions this week. Any questions not answered by noon on Thursday, September 1 might not get a response based on his availability.
Learn more about Patrick in his bio below, or just jump into the comments with questions!
At Force Management, Patrick specializes in delivering transformational sales training and driving measurable results through effective coaching and instruction. He has extensive expertise in meeting sales challenges. Patrick graduated with a Bachelor's of Science degree in Economics from George Mason University and is a certified Lean Six Sigma Green Belt.
Tagged:
Comments