April 21, 2023 - Ascender Live [Event Recap]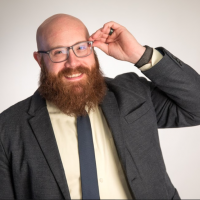 Joe Huber
Member [Pro], Administrator
Posts: 163
This month's Ascender Live was a revisit to our "Plan to Make the Plan" conversation that we started back in January. There were some great talking points around the franchise mindset and how you can reframe some of your existing plans to set yourself up for success.
We briefly touched on this document which can help you easily calculate how many calls you need to make, proposals you need to send, and more by working backward from how much you want to make. This is more for activity and should only be a part of your sales process to help you understand what you're looking to achieve and some of the metrics that it would likely take to get there.
This episode of the Audible-Ready Sales Podcast is a great listen and it's all about the "Franchise Mindset". You'll definitely want to give this a listen and hear from John Kaplan as he breaks down what's involved.
If you weren't able to join us, we also have recordings from the January events with Ascender Insights featuring John Kaplan and Ascender Live featuring Anthonella O'Day.
Tagged: