January 13, 2023 - Ascender Insights [Event Recap]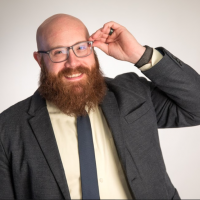 Joe Huber
Member [Pro], Administrator
Posts: 163
The Plan to Make the Plan is something John Kaplan has shared before in blogs and podcasts, but never before had he gone over specific questions from salespeople to help them build toward their best plan yet. Until now!
Check out the recording from our Ascender Insights event in January of 2023 as John walks through things like the franchise mentality, account planning, and operating rhythm. Listen to John talk through some common problems people face while we share some takeaways from the audience as well, including how to keep yourself accountable and building momentum toward achieving your goals.
Let us know in the comments your favorite insights and what you're doing to make your plan a reality!
You can check out the recap to the companion workshop that took place here.
Tagged: