Ascender Spotlight on Mateo Tedeschi - October, 2022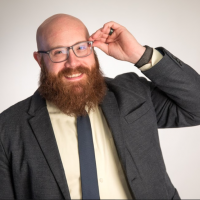 Joe Huber
Member [Pro], Administrator
Posts: 163
The Ascender Spotlight is a way for us to highlight our amazing members! This month, we're introducing you all to @Mateo Tedeschi. Here's his bio in his own words:
Hi All! Excited to be featured this month for the spotlight. Here's a quick background on me. I graduated from California State University, Long Beach in 2018 and started my career as an inside sales rep at an IT Value Added Reseller, specializing in Cyber Security, Data Center, Wireless & Managed Services Solutions. After a year I transitioned out of IT Services and into software sales. I spent time at Alteryx and Oracle NetSuite before landing my current role at Moxo. Every day I get to work with a variety of clients in high touch, high value industries to help them manage the chaos of their client interaction workflows.
Outside the office, I love to listen to music and play the guitar and piano. I also also enjoy getting out on the golf course with friends. I also love to learn, currently I'm learning more about investing, financial modeling and company valuation. 
What's your industry?
Software
What is the best advice you've gotten so far?
Be yourself. If another rep is crushing their number but their selling style doesn't fit you, there is no need to change yourself. Of course, be open to change and audible ready, but stay true to yourself and your personality. 
How do you reward yourself for your successes?
I love watches. If it's in the budget, I'll add a new one to my collection :) 
How do you deal with rejection?
By adopting a growth mindset, every rejection is a learning opportunity to improve for the next opportunity. Every no is also one step closer to a yes.
If you had to pick a favorite letter from the MEDDICC acronym, what is it and why?
M for Metrics. No business issue no business! 
What is a sales trend you're seeing now and how can others take advantage?
Unfortunately, I'm running into a lot of customers that have been burned by a previous software vendor with overpromises. It's more important than ever to be transparent and honest with your buyers. Being forward with your product limitations builds important trust with your customers. 
What's your favorite sales story of yours so far?
I had a customer almost break down in tears of joy after our first demo. They told me they had been searching for a solution for almost half a year and couldn't find anything to fit their needs until that moment. I think it's a great example of how building a strong product can truly make a positive impact on your customer's life. 
What do you do for fun?
Play music, golf, and learn about business! 
What's one thing you want everyone to know about you?
I love learning and talking to new people. If you ever want to just chat about business, tech, stocks, or life, feel free to direct message me on LinkedIn. I also run a podcast where I interview business leaders and entrepreneurs, if you or a friend would like to make an appreciate on there let me know!
Editor's note: The podcast Mateo hosts is called "The Startup Garden" and you can find it on most major podcast players!
Thank you again to Mateo!
If you would like to be featured in an Ascender Spotlight, please contact Joe Huber or email us at [email protected]!
Tagged: