Ascender Recap [September 28, 2022]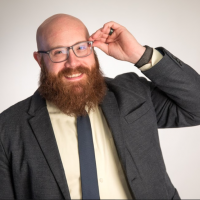 Joe Huber
Member [Pro], Administrator
Posts: 163
Here are some highlights from the past week in Ascender.
Networking and roleplay opportunity
The Roleplay Center group has its first taker in @Robert Smart! Check out Robert's post on looking for a sales roleplay partner centered on cold calling, discovery, and negotiation. Join the Roleplay Center and share if you're also looking for people to network and practice alongside.
Ascender Spotlight on Luke Page
Luke Page is our September 2022 spotlight! Luke shares some great insights and tips for others in the sales game. Check out what he's got to share, say hey, and share some of your own tips!
Book announced for October 2022's Book Club
After a great September Book Club event (check out the recap here), we're ready to start reading for October! We'll have more information on the event details soon, but the book we'll discuss is "The One Thing" by Gary W. Keller and Jay Papasan. Check out the announcement and join the group!
New course in the Enroll tab
If you find yourself looking to build a convincing argument that shows the value, benefits and effectiveness of implementing your business solution, this is the course for you. It's 8 lessons and takes about 40 minutes to complete the entire course. When you have some time, enroll in the course and find yourself selling better and selling more. Brady Locher has some more info in his community post.
Enabling the internal sell
The latest episode of the Audible Ready Sales Podcast is up. This is a great one to find out how you can enable your prospects to sell internally, even when you're not in the room. Help your coaches and champions sell on your behalf by checking out this episode.
Schedule time for a one on one with me.
I love meeting the community and I love doing that in one on one coffee chats. These are more relaxed and all tailored to your experience. Schedule time with me to let us know how things are going and how we can improve this experience. We're still very early into Ascender, so your feedback will go a long way!
Tagged: