Welcome to the Ascender Beta!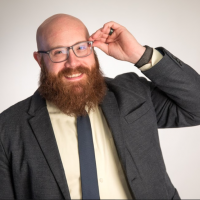 Joe Huber
Member [Pro], Administrator
Posts: 163
Thank you so much for joining the beta program for Ascender!
There is a lot to check out, so take your time and click around to find the things that are most interesting to you. This post about Navigating Ascender is a great starting point to see what's available to you in the community.
We'd love to hear from you about what you're loving and what you think could be improved, so be sure to join the Beta group and share your feedback there! We'll be having a celebration event on Tuesday, August 9th at 2 pm Eastern time. Join if you can to share live and win prizes!
The expectations for you during this Beta period is to help us out. You can best do that by:
Log into the platform 3x a week for four weeks
Take at least 1 course
Engage in the community by posting content and/or responding to posts
Participate in feedback surveys
If anything else pops up or you want to schedule some 1:1 time, please ping me and I'll be happy to set up some time to chat. Thank you again!
Tagged:
Comments