Guidelines for Ascender Users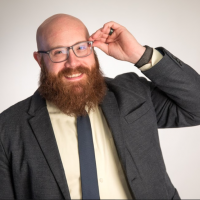 Joe Huber
Member [Pro], Administrator
Posts: 163
The Ascender platform is a place for us to discuss, learn, share experiences and make suggestions to improve and support each other. To make sure this community is a great place for everyone, there are guidelines to follow. 
Be yourself 
Use your real name and share information and experiences that are true to you.  
Don't be afraid to ask 
You can start by searching for content, curriculum, or community discussions to see if others have already asked a question or started a discussion. If you don't find what you were looking for easily, don't be afraid to ask. Our community team is here to answer your questions and help you come up with solutions. 
Immerse Yourself 
Get the most out of your Ascender experience by committing your focus and attention to virtual instructor-led training sessions. You will have access to senior sales executives who will be leading discussions and sharing techniques that will help you level up your career. By immersing yourself in the training sessions, you're giving yourself a huge step toward achieving your dreams. 
Be constructive 
Having a different opinion and being critical is great but only if it's used to foster healthy discussions. Help others grow by giving them constructive and respectful feedback. Keep away from personal accusations or name calling. 
Be open to new ideas 
Smooth seas never made a skilled sailor, and staying in your comfort zone will never help you take those next steps. If someone is saying something that you disagree with, try to understand where they're coming from. Attacking them isn't going to change their mind, nor will it result in a positive discussion. If you're able to be open to new ideas and ways of doing things, you might find yourself growing in ways you'd never thought possible. 
Make the community your own 
The Ascender community was built for you to help you become the best sales professional you can be. It's for you to connect with other community professionals, share your success stories, crowdsource ideas, strategies and best practices, talk shop, and build connections. Maybe most important, we built Ascender to find help when you need it in the way you want to get it. Help us shape this community into your growth platform. 
This is not the place for racism, hate speech, politics, or religion 
This is a place to talk about sales. While we want you to be yourself, we ask that you also don't bring up ideology into the community where the focus is on becoming a better sales professional. Anything that someone else finds offensive and reports will be reviewed. You could lose privileges and access if you're found to have made a comment with a bad pretense. 
Failure to adhere to these guidelines may result in consequences - you may have access or privileges revoked or you may get a warning. This is decided by the Ascender community team on a case-by-case basis. If you notice behavior from other users that doesn't align with these guidelines, report it at [email protected]. 
Tagged: