Final call to RSVP for the September 2022 Ascender Book Club! Featuring John Kaplan!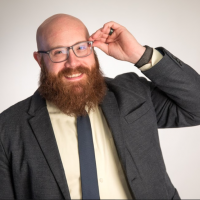 Joe Huber
Member [Pro], Administrator
Posts: 163
Our first ever Ascender Book Club hangout will take place tomorrow, Wednesday, September 21st at 12 pm Eastern Time!
Join us as we recap The Qualified Sales Leader. Force Management's John Kaplan will be leading the discussion. You won't want to miss this one!
We'll chat about the Book Club itself and how it'll be presented moving forward, as well!
Join the Ascender Book Club Group.
Read more about the event and RSVP here.