Ascender Beta Celebration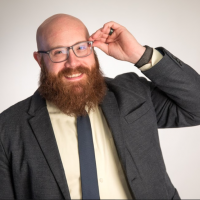 Joe Huber
Member [Pro], Administrator
Posts: 163
You are cordially invited!
Next week on Tuesday, August 9th at 2 pm Eastern time, we'll be hosting a little celebration for our Beta testers. We'll talk about early findings, what you're up to, and even have a prize or two to raffle off! Click here to learn more about the event.
The event is being hosted in our Beta Testers Group, which you're also invited to join! Make sure you join the group, even if you're not able to make it to the event. It's a great place to share feedback and stay connected with others once the beta ends.
Tagged: