September 15, 2023 - Ascender Live - Prospecting Tips & Tools [Event Recap]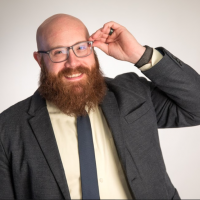 Joe Huber
Member [Pro], Administrator
Posts: 163
Here's the recap and recording of this incredible conversation with you all and @Tim Caito around prospecting tips and the tools we use for this process.
We covered an incredible amount, including the idea that you should never let the tools dictate how you prospect, how you can work to find ways to connect with the people you're looking to sell to, how you can better "break through", some examples of email outreach from Jori Ford (the CMO at FoodBoss), and more!
Be sure to drop your thoughts in the comments below! Tim was amazing and the crew was so incredibly engaged. Thank you for joining or watching!
The resources provided were covered in the event, but are also listed here:
And the attached is the example of emails shared during the event.
Tagged: