August 11, 2023 - Ascender Teams Workshop - The Negotiator's Mindset (Guidance) [Event Recap]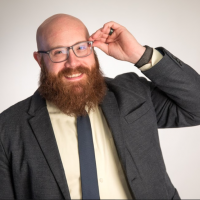 Joe Huber
Member [Pro], Administrator
Posts: 163
@Tim Caito joined us to chat through "The Negotiator's Mindset" from the Team's perspective. He covered things like how teams can change their approach to thinking about negotiations, what to negotiate for, and how we can focus on our relationships through the process.
The folks on the call also brought some incredible knowledge! @Dawn Collins shared
"Being able to effective negotiate also helps to build trust in the sales cycle."
An excellent quote! Tim added that, "Trust is built on reliability."
Tim also shared a few resources that you can check out on the topic and we're extending an invitation to Part 2 of this conversation which continues on August 18, 2023 at 11 am Eastern.
Some resources:
And of course, the recording!
Tagged: