Anonymous question: "I just got my first-ever sales job. Give me all of your advice, please!"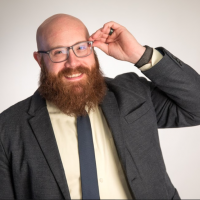 Joe Huber
Member [Pro], Administrator
Posts: 163
I just got a LinkedIn message from someone that asked me if I'd be willing to post here on their behalf. Here's the full message (emphasis mine):
I just accepted an offer from a SaaS company in Chicago to be an SDR. I've heard a lot of the cliché stuff, but I was hoping you'd ask your community about some real advice. What would they actually tell someone who is looking to get started? What should I really be doing to set myself up for a successful career in sales.
You asked what my long-term goal was, and I think it's to be a leader in the sales game. If that's helpful or makes a difference. Thanks for this.
So if any of you have advice, I'll be taking screenshots and passing this back along! Thank you!