August 4, 2023 - Ascender Insights - Selling to the COO [Event Recap]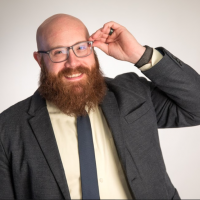 Joe Huber
Member [Pro], Administrator
Posts: 163
Daria Morano and @Diana Sheley were live on August 4th and talked all about "Selling to the Chief Operating Officer". Daria is the COO at Solving IT and had some amazing tips!
Some of the highlights included Daria sharing how you can hold her attention, research what role the COO has (since it can be quite different, org to org), and a story about cupcakes… Diana shared some amazing tie backs, keeping things clear and actionable for you when you're selling to the COO (and other C-Level executives, as well!).
Let us know in the comments what your takeaways were and be sure to ask any additional follow ups to Diana in the community!