June 16, 2023 - Ascender Live - Positive Thinking & the Sales Mindset [Event Recap]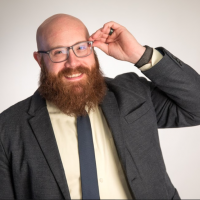 Joe Huber
Member [Pro], Administrator
Posts: 163
@Pouli Pouliopoulos joined us to talk about how thinking positive can be a serious game-changer, how there's plenty of room to build positive relationships and rapport in today's "zoom-first" culture, and included some great ice-breaker questions. You also won't want to miss his "magic trick" toward the beginning of the call!
He also covered why toxic positivity isn't the answer and what that means for you.
Let us know in the comments if you have any takeaways or questions for Pouli!
Tagged:
Comments