May 12, 2023 - Ascender Teams Workshop - Getting your team to think multi-threaded [Event Recap]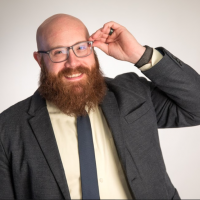 Joe Huber
Member [Pro], Administrator
Posts: 162
What an amazing event! First off, this one was incredibly interactive and we had lots of great folks sharing their take on multi-threading deals, what to look for in partners, the power of positive language, and so much more. @Tim Caito was our host and just kept offering amazing tip after amazing tip. If you weren't able to catch this and lead a team, or want to lead a team, take the time to check this recap.
Included below in this recap from Ascender is the video recap, an Ascender Resource created just for you, and a link to an article that we referenced in the workshop.
The video:
This Ascender Resource is a one-pager with some links to articles included about multi-threading deals. You can use it to help create a baseline for asking questions and mapping out "the house" of your potential future partners and clients.
Tim also mentioned the Seller Deficit Disorder and wanted us to link out to this article on Ascender.