Anonymous Question: "How deep are you researching competitors?"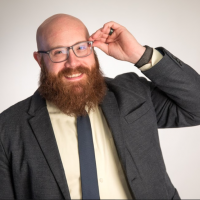 Joe Huber
Member [Pro], Administrator
Posts: 163
We run into the same 5-6 companies over and over, but I'm starting to see more of these smaller startups pop up. We're a smaller organization, so I'll send stuff over to marketing for competitor research every time, but it's not always the most insightful stuff back.
I'm newer, so I'm not sure exactly how everyone keeps track of all the competitors. If you're working at a smaller place, how do you organize it? Do you just track their unique selling props? And maybe my biggest question is if this is something I should even really be worrying about?
Thanks in advance for helping me out.
Comments