We want your opinion: Q2 Workshop Topics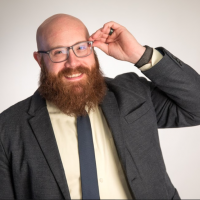 Joe Huber
Member [Pro], Administrator
Posts: 162
Hey Ascenders! We have some workshop topics we're looking into, but I wanted to bring it here to see what kinds of Live workshops you're all interested in for Q2.
Some past topics are things like generating pipeline and the plan to make the plan working sessions. We're looking at revamping your customer-facing QBRs on Friday, March 17th at 11 am Eastern.
What are some pressing topics for you all? What is something that if we offered a working session on it, you'd need to make sure you caught the replay? We're committed to delivering high value access and information, so let us know what you're most interested in seeing next!
Comments