March 3, 2023 - Ascender Insights - Selling to the CFO [Event Recap]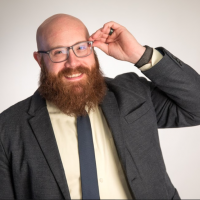 Joe Huber
Member [Pro], Administrator
Posts: 163
Jim Kelliher and @Marissa Bell joined us for this live conversation and WOW!!! There were some amazing questions and takeaways included.
Listen in about what's important to the CFO, how they're thinking through the buying process, and a really great tip on how you can get in front of the CFO.
Share your takeaways in the comments and let us know if there's anything more you'd want to check out!